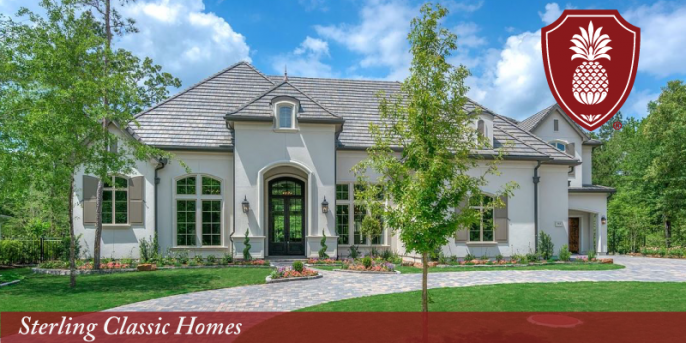 Sterling Classic Homes
"We build luxurious lifestyles" is Sterling Classic Homes' motto. It is something company founder Tom Neyland, Jr., has excelled at for the past 30 years.
With a mission to create beautiful, well-designed homes that enhance their clients' lifestyles, Neyland and his team translate clients' dreams and desires into gorgeous custom estate homes that are more than just places to live.
Utilizing state-of-the-art construction methods and a strict code that includes accountability, communication, truth and service, Sterling Classic Homes fuses the latest trends and technology with expert, hands-on management to create high quality homes, providing value in the marketplace for years to come.
The company's designs can be found throughout the Houston area, in such prestigious communities as Carlton Woods, Riverstone, Sterling Ridge, and Sienna Plantation. Now Neyland and his team are bringing their distinctive blend of artisanship, excellent customer service and unique designs to Pine Island where clients can expect:
A high level of customer service by a team of professionals dedicated to fulfilling your dreams.
Quality craftsmanship utilizing the latest trends in design and technology.
Expert, hands-on management.
A home that enhances your lifestyle.