A hometown
history
These days, residents of Woodforest can be found biking along miles of scenic trails, dining and shopping at The Shops at Woodforest, relaxing by the pool, touring the community via golf cart, or hitting the links at the renowned Woodforest Golf Club. But before this picturesque small town was home to a thriving community, it was a dream.
The award-winning developers of Johnson Development Corp. started with a vision. They imagined a new master-planned community with a small-town feel, one that would include first-rate amenities and stunning homes designed to suit the needs of residents at all stages of life. For the site of this project, they chose 3,000 acres of wooded terrain bordering the Woodforest Golf Club in South Montgomery County. They were determined to create an alluring retreat among the trees, preserving the natural beauty of the forested land in the area.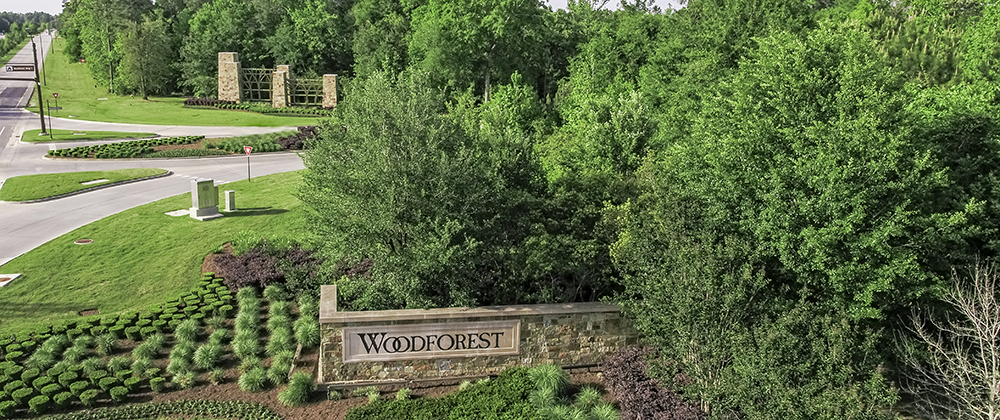 Construction began in late 2007, and 2009 saw the completion of Fish Creek Thoroughfare, which now provides easy access to Woodforest and neighboring communities like The Woodlands and Conroe. Ever since, our small town has continued to experience growth and an influx of eager homebuyers. Year after year, Woodforest is listed among the nation's 50 top-selling communities, and all it takes is one visit to understand why!
View Our
Master Plan